It's a very blustery afternoon. Happily, I have the afternoon
all to myself with no pressing deadlines to meet. I threw a load of
laundry in the washing machine, put the kettle on and made some toast.
The biggest decision I have to make right now is to decide whether I should
read a book ~ maybe an old Agatha Christie or ...
this Philippa Gregory novel I checked out from the library.
Or maybe I will sort through some fabrics I purchased recently
for only $3.00 per yard while I watch an old movie on
Turner Classic Movies. A Summer Place is on right now.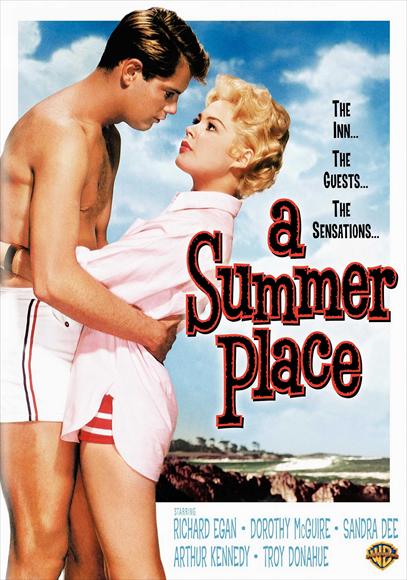 The movie is a bit corny, but I sure do love that mid-century modern house!
It's the Della Walker house in Carmel, CA and was designed by Frank
Lloyd Wright. Growing up in the suburbs of Chicago, I was so fortunate
to visit several of his houses there.
Well, the phone just rang and it was my mom. She has an emergency
so Bentley and I will have to head over to her house. It seems she
was moving furniture from one room to another and got a wing back
chair stuck in a doorway! She can't get it out by herself and needs
our assistance. I had a good laugh when I heard that but she doesn't
think it's too funny. Like mother like daughter ~ always decorating!
Getting furniture stuck in doorways is an occupational hazard ;)
Okay Bentley ~ lets hop in the car and head over to grandma's house.
We have a design emergency and you know you'll be getting a treat!
Hugs,
Susan and Bentley